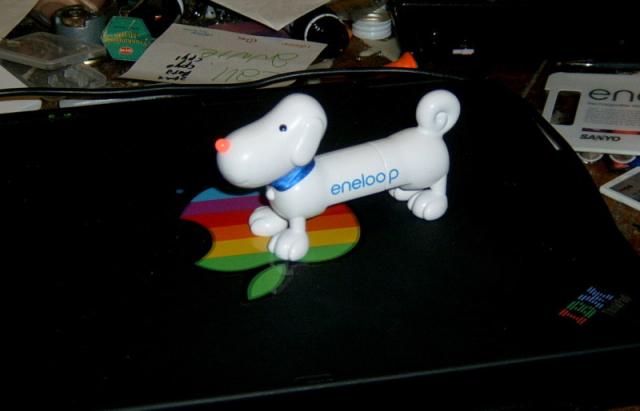 I love my eneloopy!! its so cute and practical!! :D It is an AA/AAA battery tester. shaped like a stupid dog It also comes with little bones to assist in removing the battery, (i shoulda thought to put them in pic ._.) and two 'food dishes' which are used to adapt AAA batteries for testing.
It's calibrated to work with the eneloop super ereet rechargable batteries but seems to work with most any rechargable.
Also I got the limited edition rainbow colored pack of Eneloops. Very ossum!